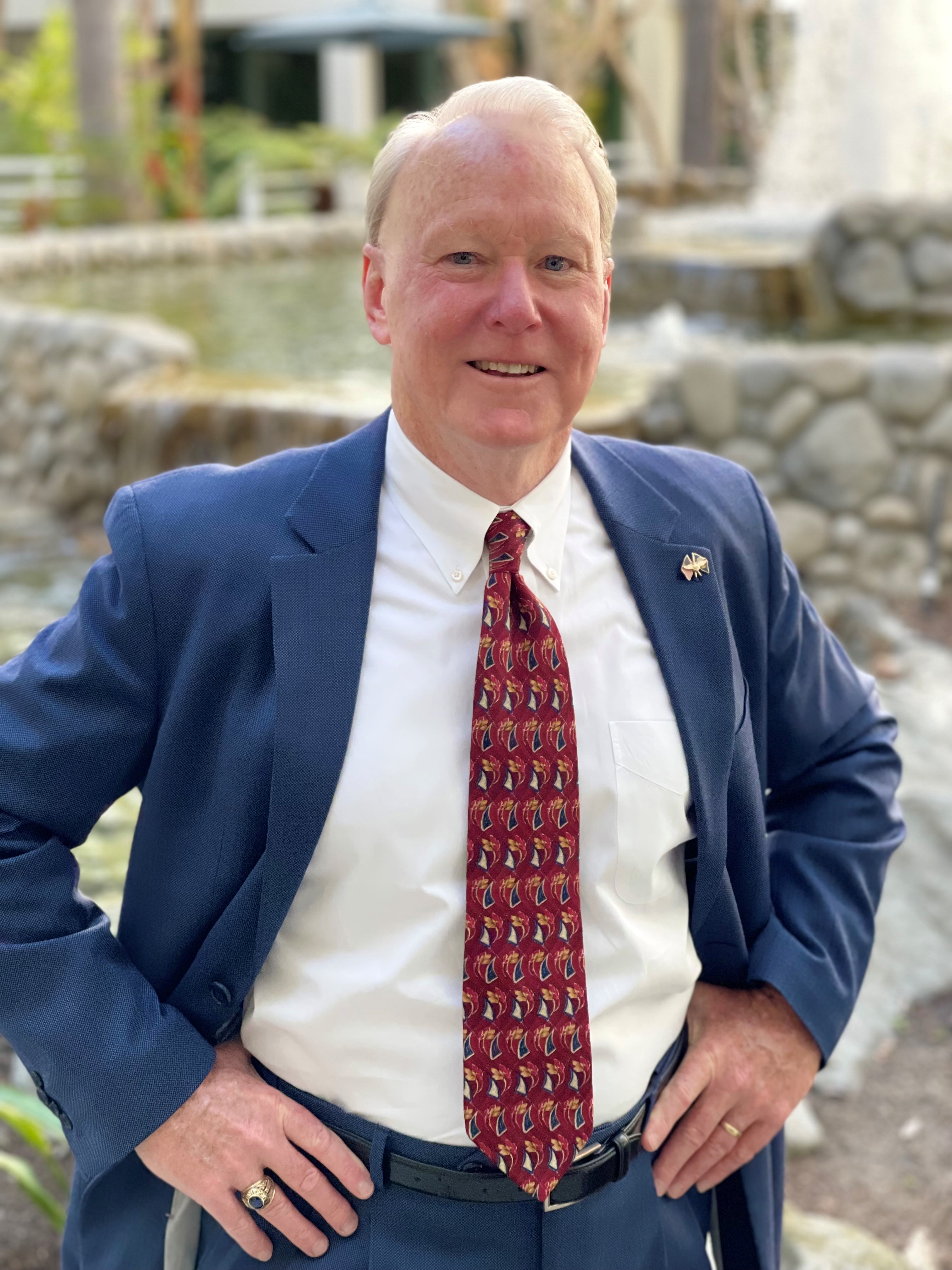 Experience & Education
Mr. Murray is a graduate of Duke University where he attended under a full Naval ROTC scholarship. Upon graduation, he was commissioned as an Officer in the U.S. Navy, attended flight school, and was subsequently "winged" as a U.S. Naval Aviator. In his eight years as a Navy Pilot, Mr. Murray was stationed around the country (Florida, Hawaii, San Diego, Norfolk, and Newport, R.I.), and was deployed to various parts of the world including the Western Pacific, Indian Ocean, the Mediterranean, and Northern Europe. Mr. Murray left the Navy to attend Duke University School of Law where he graduated cum laude in 1990 and then passed the California Bar exam later that same year.
Areas of Specialization
Mr. Murray has recently joined Cage & Miles as the firm's Chief Trial Counsel. Mr. Murray has been a California trial attorney for 31 years. He started out in San Diego as a litigator with a major international law firm and was a Criminal Trial Prosecutor for 22+ years, serving as a San Diego Deputy District Attorney for 12 years and as a California Deputy Attorney General for over 10-and-a-half-years. In between his two positions as a public prosecutor, Mr. Murray started and ran his own private law practice where, amongst a broad array of work, he handled probate, juvenile, civil and criminal litigation. Mr. Murray's extensive trial experience includes over 100 cases tried to verdict with over 75 of those to a jury. As such, Mr. Murray is available to all the firm's attorneys to assist with courtroom presentation, evidentiary issues, case and trial strategy.
In The Community
Mr. Murray has been heavily involved as a Community Volunteer over the years, both in civic positions and as a coach of youth sports. When time allows, Mr. Murray pursues his passion for flying, sails, tries to play golf, and hikes with his lab "Jenny". Mr. Murray is currently a candidate for Judge of the San Diego Superior Court.
Contact Cage & Miles here: