Protect Your Assets and Net Worth During Divorce
Advice on your New Future From a High Asset Divorce Attorney
Protecting your assets during a divorce can be a challenge. But starting with a strategic asset protection plan can help high-income earners facing divorce in California be better prepared. From advice on how to get started to information on working with skilled family law attorneys, our extensive guide will help make the process smoother from start to finish. In this guide, you'll learn:
How to protect your assets.
Which high-value financial factors to consider.
How to financially prepare for divorce.
How to deal with a business, investments, inheritances, intellectual property, premarital agreements & more.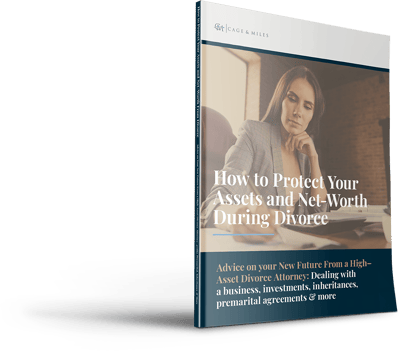 Getting Started
From organizing documents to finding an attorney, we'll walk you through the best practices for initiating your divorce so that you can proceed with confidence.
Disclosing Your Assets
While dividing assets may seem simple, the reality is that it's incredibly complex. Disclosing a comprehensive list helps keep you protected from the start.
Protecting Your Assets
Learn how a skilled attorney can advocate on your behalf to ensure inheritances, retirement accounts, intellectual property, vacation homes, and other assets are justly divided.
Costly Financial Factors
Explore long-term support obligations and tax implications of property division.
Your New Future
Once your divorce is finalized, updating your trust and estate planning documents is a crucial step to ensure your financial future.
Working With Professionals
Expert attorneys like Cage & Miles are experienced in working with high-net-worth individuals and their team of financial advisors to help you determine the best course of action.
Experienced High-Asset Divorce Experts
At Cage & Miles, we're seasoned experts in helping high-earners navigate divorce, whether that involves a straightforward amicable mediation or more complex family law litigation.

Through our experience working with professional athletes, executives, and entertainers, we understand the discretion and protection required in high-asset divorces. With our in-depth knowledge of the law and understanding of the intricacies of high-net-worth estates, our team will partner with trusted financial experts to equitably divide your marital assets.
Q: What should I do first for my high asset divorce?
Q: How can I best protect my assets?
Q: What are the long-term legal obligations of my high asset divorce?
Q: How do I choose the right attorney for my high asset divorce?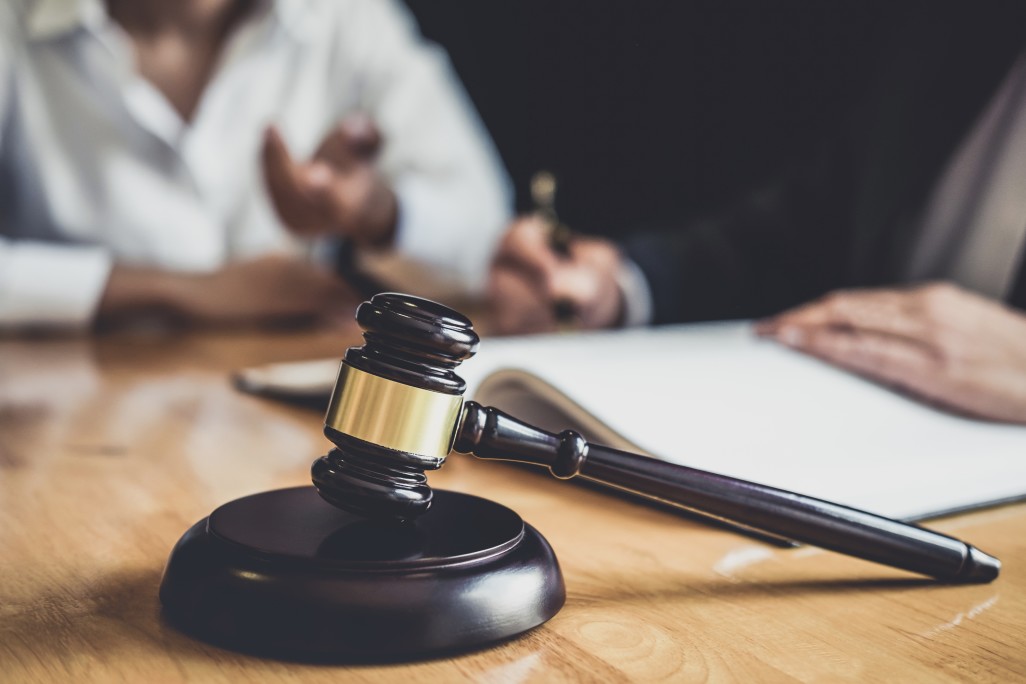 Cage & Miles: The Experts You Need
Cage & Miles is an experienced and competitive family law firm that advocates for you, every step of the way. We've made it our mission to help you find clarity and peace of mind, making it easier for you to focus forward. With a proven track record of helping high-net-worth individuals navigate the intricacies of divorce, we're uniquely positioned to provide you with reliable and trustworthy legal advice, ensuring your assets are protected at every stage. At Cage & Miles, we also handle every case with integrity, honesty, and privacy, so you can rest assured that your future is secure.