What Kind of Divorce Cases Do We Handle?
The family law attorneys at Cage & Miles handle all varieties of divorce cases. If you and your spouse are amicable but are unsure whether you have an uncontested divorce, need a family law mediator, or just want an attorney to fast-track the divorce papers, we can help.
Our team of trial attorneys also handles highly contentious custody battles, complex support disputes, and high asset property litigation. Whether you are settlement-minded or may need a fierce litigator, Cage & Miles can match you to your ideal advocate or mediator. Our firm also handles all types of post-judgment enforcement and modification actions.
If you are unsure where to start, contact us at (858) 258-5766, we can help answer any question you may have about where and how to file for divorce.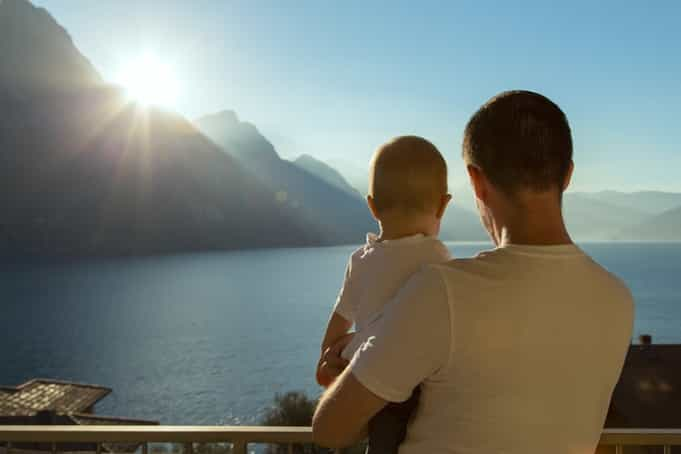 FAQ
Q: How long does it take to get a divorce if both parties agree in California?


A: It is difficult to know how long a contested divorce will take due to various delay tactics, court backlog, and other complications. However, a case where the parties have reached an agreement on all issues typically takes much less time. California divorce laws do include a mandatory six-month "cooling off" period, so a CA divorce will take at least six months to be finalized even if it is an uncontested divorce. Despite the "cooling off" period, parties with a full agreement can submit all paperwork and obtain enforceable orders as soon as they can complete the requisite steps.


FAQ
Q: How much does divorce cost in CA?


A: The cost of divorce in California will vary depending on the nature of the case, number of issues, and complexity of support and property division. In addition to legal fees, both parties will be required to pay filing fees to the court beginning with a "first paper fee" of $435 per party.


FAQ
Q: How long do you have to be separated before divorce in California?


A: Many no-fault divorce states require a couple to be separated for a specified period of time before they can file for divorce. While California is a no-fault divorce state, it does not have a minimum separation requirement. As long as minimum residency requirements are met for the State of California and County of San Diego, a spouse can file for divorce

or legal separation

at any time. Of course, the mandatory six-month "cooling off period" will still apply.


FAQ
Q: Do I need an attorney to get divorced?


A: It is possible to file for divorce without an attorney; however, ending a marriage can be complicated. If you have assets or children, getting legal guidance can help you protect your interests and be sure your paperwork is done correctly the first time. Additionally, filing for divorce without a lawyer may become even more difficult if your spouse decides to hire one. Our San Diego attorneys at Cage & Miles, have extensive experience in family law and will work hard towards finding peaceful resolutions for all parties.
Get a 30-Minute, Free Consultation
Contact us today for a confidential, introductory conversation with our Client Intake Specialist. We'll talk with you about your unique family law matter, and match you with an attorney who is best suited to handle the particular issues in your case, so we can help you take the next step forward - no strings attached.
"Jaime Cage and Shannon Miles have been delightful to work with throughout my very complex and frustrating divorce proceedings. They have explained everything every step of the way and made me feel comfortable asking even the most seemingly ridiculous questions and happily answered them, giving me peace of mind and a clear understanding of the laws. I initially met with quite a few attorneys regarding my case, and Jaime & Shannon were the only ones that made me feel very comfortable and confident retaining them as my council. They continually make me feel comfortable and safe on a personal level, but they also know the laws inside and out and they fight for me, when necessary, in the most productive ways possible. Their help has been invaluable and their kindness and discretion has meant so much to me. They have made a very terrible situation bearable to go though and have repeatedly decreased my anxiety and fear by being readily available and giving me clear and concise answers that put me at ease. Thank you Jaime and Shannon!"
-
Former clients share their experience
"'Hire excellent Attorneys, then listen to them…' might just be the single most life-changing piece of advice I've ever received. Cage and Miles are those Attorneys. Not only do they have the legal knowledge necessary to navigate complicated divorce settlements and custody cases, they understand the nuances of the Family Court system. I felt prepared every step of the way – from the first meeting with the Family Court Mediator, to the first hearing before the Family Court Judge, to our last negotiation around a conference table – Cage and Miles ran all the possible scenarios and I knew my options ahead of time, so I could make good, non-emotional decisions. Not once did I feel that they were trying to take advantage of me, or run up their billable hours at my expense – quite the opposite. They always worked with my financial situation and future in mind. They are honest, hard-working, tough, fair, and understand that peace is greater than revenge. If you are someone like me, with no legal background, ending a 20+ year marriage to an Attorney, and knowing there will be complicated custody issues involved, you want the very best representation you can find: you want someone who will look out for you and your children. "
-
Former clients share their experience
| September 12, 2023
Since 2006, Joe Jonas has been a household name as the lead singer of the pop-rock boy band, The Jonas Brothers. A few years later, Sophie Turner..