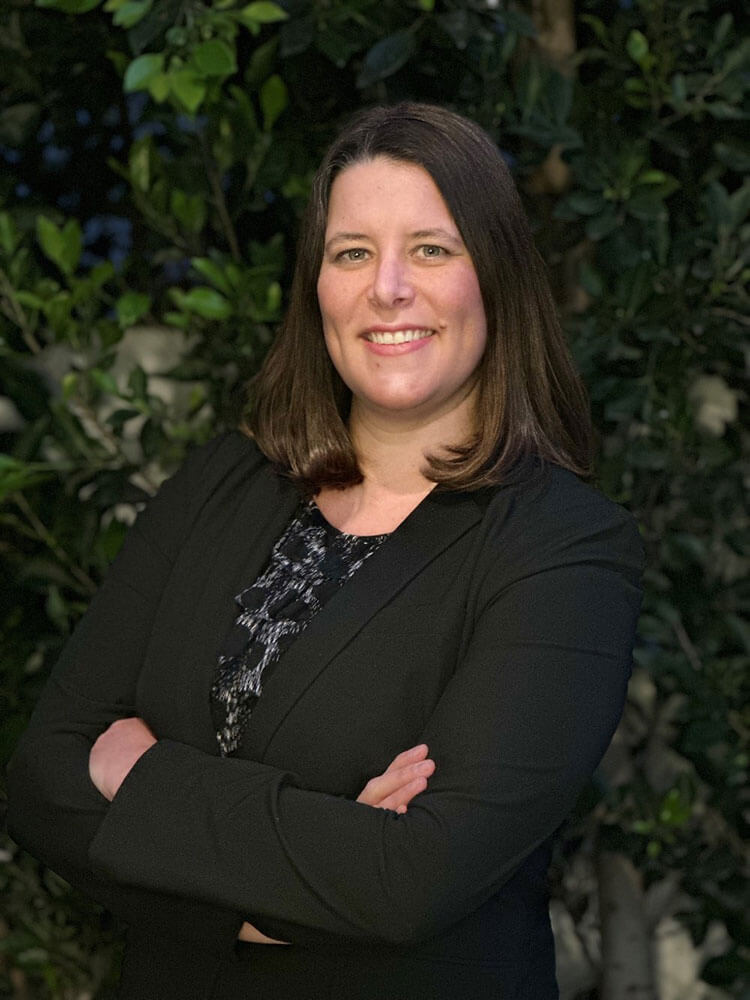 Experience & Education
Larisa Reznichek is a Senior Associate at Cage & Miles who has enjoyed practicing family law since 2008.
Larisa is a native of Hermosa Beach. She took a turn on the East Coast for college where she attended Bryn Mawr College and graduated in 2003 cum laude with a degree in the History of Art. After getting some real-life experience working in the museum world, doing art restoration in Florence, Italy, and working in the entertainment industry, Larisa moved to San Francisco to attend law school at UC Law SF (formerly known as UC Hastings). During her time at UC Law, Larisa spent a summer clerking for the Honorable John Slawson and the Honorable Glenda Veasey, Los Angeles Superior Court judicial officers in Family Law. Larisa graduated from UC Law in 2007 with a Concentration in Family Law and received both the Witkin Award and CALI Award in Trial Advocacy.
After law school Larisa returned to the Los Angeles area to practice law. She worked as a volunteer attorney at Public Counsel Law Center (the largest pro bono law firm in the country), in their Early Care and Education Law Project. Later that same year, Larisa joined the team at Trabolsi, Levy, Gabbard, LLP where she worked for 14 years until it was dissolved. Larisa, along with many of her former TLG co-workers, joined Cage & Miles to establish their Los Angeles office.
Areas of Specialization
At Cage & Miles, Larisa works daily to advance her client's interests while communicating with opposing counsel, experts, and the Court. Larisa engages directly with clients, while being mindful of the financial and emotional costs of family law proceedings, and advises them on the various avenues that can be taken in their case including litigation, mediation, and/or settlement negotiations.
As a mother and spouse, Larisa knows the joys and challenges of family life. This perspective is an asset to her clients who are struggling and striving to do what is in the best interest of their children while going through a dissolution and/or navigating tough custody issues.
Larisa regularly prepares cases for settlement conferences, and when necessary for trial. She has negotiated and drafted countless Stipulations and Judgments. In fact, drafting Judgments is one of Larisa's specialties within the firm, as her attention to detail and precision are critical assets when drafting the most important document in a case.
For those clients who would like the assistance of an attorney without the formal involvement or cost of an attorney of record, Larisa often assists clients as a consulting attorney.
Larisa is also passionate about mediation. She has undertaken training to work as a mediator and takes cases where she works as an attorney representing or consulting with clients who are in mediation. She believes that no one knows a couple's life better than they do. While a Court is constrained by the law and an overly taxed calendar, a mediator is not. Litigation is expensive and contentious and can take a large financial and emotional toll. When parties can reach a settlement together, they are more likely to be satisfied with the outcome.
In The Community
Larisa lives in Santa Monica with her husband and small children. She enjoys getting messy doing arts and crafts and science experiments with her kids, volunteering at their schools, cooking, talking about food, traveling, and enjoying life in sunny Southern California.
She looks forward to speaking with you to discuss your family law needs.
Contact Cage & Miles here: