A divorce proceeding that has led to trial is the culmination of months—or perhaps years—of a hotly-contested divorce process. Regardless of your emotional state coming into court, you must keep your feelings in check and adhere to courtroom etiquette in order to obtain the most favorable outcome possible.
Remember, you are constantly being evaluated at every court appearance. The judge will analyze your credibility, while the attorneys will assess your behavior to determine what kind of witness you will be at trial. So being on your best behavior can make or break your case.
What is the difference between a divorce hearing and a divorce trial?
During the divorce process, there may be divorce hearings that occur at court before a judge. A divorce hearing occurs when a court is asked to make temporary orders before the divorce case is ready for trial.
In a divorce hearing, the court can make temporary orders on the issues of custody, visitation, child support, spousal support, exclusive use and possession of property, payment of debts, and payment of attorney fees and costs, among other things.
These orders are intended to be temporary because the parties do not yet have all the information that they may need for trial. Divorce hearings are typically done by declaration, meaning a written statement of a parties' request and facts that support that request. In certain situations, testimony may be taken at a divorce hearing.
These types of hearings are known as evidentiary hearings. To ask a court to make temporary orders before a case is ready for trial, a Request for Order is filed with the court. A divorce trial occurs at the end of the divorce process when the parties have all the information the court will need to make more permanent orders.
These orders include custody, visitation, child support, spousal support, division of assets and debts, and payment of attorney's fees and costs, among other things. Even though these orders may be referred to as permanent, custody, visitation, child support and spousal support orders generally remain modifiable even after trial if certain circumstances can be shown.
At a divorce trial, testimony and evidence is presented to the court in support of a parties' position. A divorce trial is scheduled by the court when the case is ready to be concluded.
How long does a divorce court hearing last?
The length of a divorce court hearing depends on many factors. The factors that determine a divorce hearing include the number of issues before the court at the hearing, the complexity of those issues, supporting facts and documents to be provided to the court, and whether testimony is to be taken.
Typically, divorce hearings are scheduled for either 20 minutes or 40 minutes; however, these time estimates tend to be rough estimates. The court requests that the time estimate include the time for the court to review the pleadings submitted for the hearing, including the Request for Order, responsive pleadings, and the time for both parties to present their arguments to the court.
On any given day, a judge may have several hearings scheduled to be heard in their department that morning or that afternoon. The judge may call the cases in whatever order he or she prefers, which means that a party should plan on being available for the entire morning or afternoon calendar, which are typically 3 hours each, although this may vary.
When divorce hearings are particularly complex, the court may schedule the divorce hearing for a "special set" which means that it will be a longer hearing and may include testimony.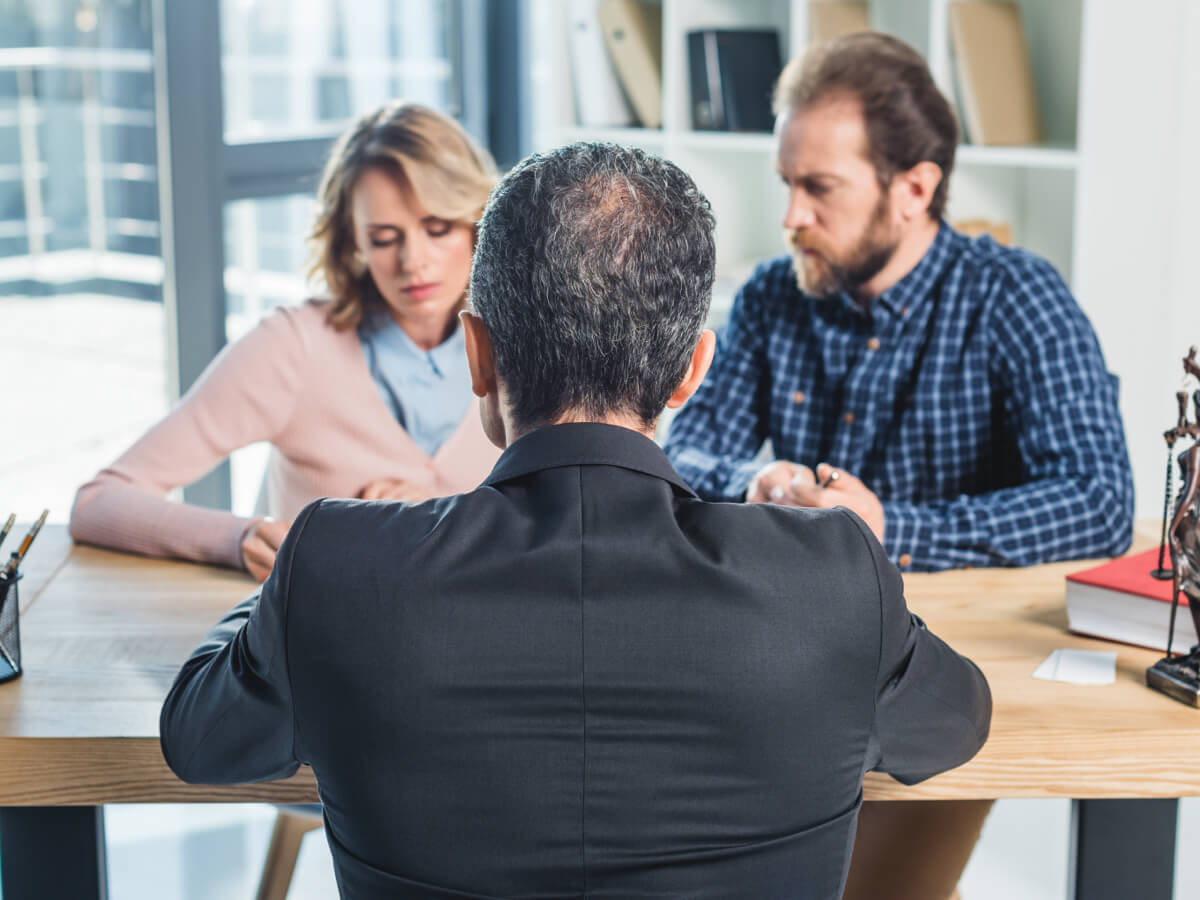 Overview of the divorce trial process
A divorce hearing is scheduled when a party files a Request for Order with the court. Once the Request for Order is filed with the court, a hearing date, time, and location will be given. The other party then needs to be provided with a copy of the Request for Order that includes the hearing date, time and location.
At the divorce hearing, the party who filed the Request for Order, known as the "moving party", or their divorce attorney if they are represented by an attorney, will tell the judge what temporary orders they would like for the judge to make, and why. Then the other party, or their divorce attorney if they have one, will tell the judge if they oppose the request(s) and if so, why.
The judge will then consider any pleadings that have been filed, such as the Request for Order, Responsive Declaration, and declarations, and the argument of the parties, or their attorneys if they are represented, and render a decision. Once the judge announces their decision, the time to argue has ended. These decisions are intended to be temporary and can either be modified if there is a change in circumstances or can be revisited at a divorce trial.
A trial will be scheduled once the parties have all the information the court will need to make more permanent orders. There are several issues that are addressed in a divorce trial, that are not addressed in a divorce hearing. These issues include permanent spousal support, division of assets and debts, and credits and reimbursements due between the spouses.
Before a divorce trial will be scheduled, the parties must first attend a Mandatory Settlement Conference. If the case does not settle at that Mandatory Settlement Conference, the case will be scheduled for a trial.
For the divorce trial, both parties will need a trial brief that sets for their position on each issue, the facts and law that support those positions, and exhibits and witnesses to be presented at trial. The trial will be conducted similarly to a divorce hearing, with the exceptions that a trial will include testimony and is typically more in depth than a divorce hearing.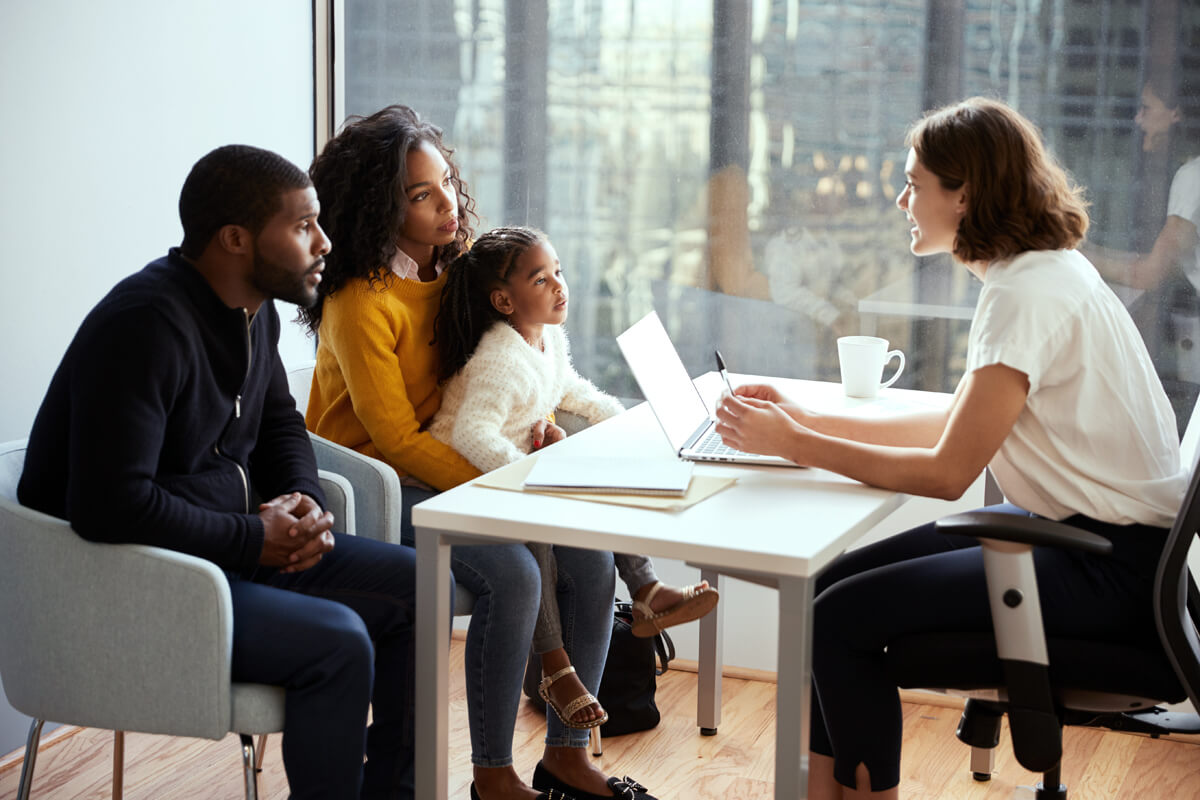 Tips for being prepared for your divorce court hearing
Dress appropriately
First impressions are important in life, especially in the courtroom. The way you dress in court should portray respect for the court and court officials.
Be sure to wear professional attire. For men, either wear a suit, if possible, or a dress shirt with a tie and slacks/khakis. For women, either wear conservative dress, pantsuit, or a combination of a conservative blouse and slacks. If you are not sure what to wear, you can always ask your lawyer for suggestions.
Arrive early
Plan to arrive at least 15-30 minutes before the scheduled court appearance. Give yourself an extra amount of time to anticipate traffic, transit delays, parking, and to navigate the line to go through the metal detector before entering the courthouse.
You may also have enough time to discuss your case with your divorce lawyer and gather your thoughts.
Follow courtroom etiquette
There are certain court rules that you must follow, such as standing up when the judge enters the courtroom, sitting upright throughout the proceeding, and paying attention to everything that is being said. Before you enter the courtroom, make sure your cell phone is turned off or on silent.
Stay calm and collected
Despite the overwhelming emotions associated with your divorce, it is important to remain composed and in control during the entire procedure. Remain silent unless your lawyer, or the judge, directs you to speak. Do your best to hold back your emotions and concentrate on the legal proceedings. Never interrupt or talk out of turn.
Remember, everyone in the courtroom is watching how you act. So try your best not to lose your temper or be confrontational with your spouse.
Be clear and confident
Whenever you are asked to speak, maintain eye contact and use a loud, clear voice. Take your time when answering questions. If you do not know the answer, do not be afraid to say so. Lying will only make matters worse.
Show respect
Since the judge will make the final decision, you want to show him/her that you respect his/her courtroom. For example, always address the judge as "your honor" and act respectfully throughout the proceeding.
Your respect toward the judge, the attorneys, and other courtroom personnel demonstrate your trust in the legal system.
In conclusion, being prepared and courteous can go a long way. If you are not sure on how to act or behave in the courtroom, do not hesitate to ask your divorce lawyer for help.
For more information, contact our experienced family law attorneys at Cage & Miles, LLP today.