When a Local Divorce Lawyer in San Diego Matters Most
If you live in San Diego County and are getting divorced, finding a local, San Diego—based family law attorney has many advantages.
Despite being a large city, the San Diego family law community is small. Many family law attorneys have worked together in the past, so local attorneys often have relationships with opposing counsel. This creates a better opportunity for an amicable divorce process. The attorneys at Cage & Miles strive to have professional and respectful relationships with other San Diego lawyers and are known for being responsive and reasonable, helping all parties reach an agreement.
San Diego County family law attorneys are also more knowledgeable about the current family law judges, allowing them to better tailor requests, set forth facts, and advise clients. The attorneys at Cage & Miles are familiar with all judges among the four county courthouses and continue to adapt based on how they approach issues like child custody, support, and domestic violence restraining orders.
Local San Diego family law attorneys, like the Cage & Miles team, also thoroughly understand rules that only San Diego County may enforce. For example, about submitting specific forms or citing specific rules that attorneys not familiar with San Diego County or its local rules may overlook.
San Diego County has a large military population, and the team at Cage & Miles also consists of attorneys with various military backgrounds and relationships. This knowledge allows our team to ensure active-duty clients feel understood, especially when military-specific issues arise. Cage & Miles understands the impact the military has on the community, and we strive to support military members and their spouses.
Cage & Miles San Diego County Office:
16644 West Bernardo Dr, Ste. 201
San Diego, CA 92127
Why You Should Consider Divorce Mediation in San Diego
Mediation allows parties to settle their case up-front rather than proceed to a long and expensive trial. It can be scheduled as soon as all parties are available and prepared, helping to avoid the year-long trial backlog in San Diego.
Mediation is also typically less stressful than proceeding to trial because it doesn't require tedious preparation and court appearances. Divorce mediation in San Diego offers added flexibility, empowering both parties to amicably reach an agreement. Even if both parties are unable to settle in mediation, they can likely submit a Judgment for Dissolution—a faster option than awaiting the outcome of the trial—to finalize their divorce.
It's important to note, however, that unlike other California counties, if an agreement is not reached during mediation at Family Court Services in San Diego County, the information discussed during the session is shared—via a formal written report—with the court. This is why it's particularly important to consult with a San Diego family attorney who can prepare you for the session and prevent you from sharing too much (or too little) confidential information that may be used against you in court.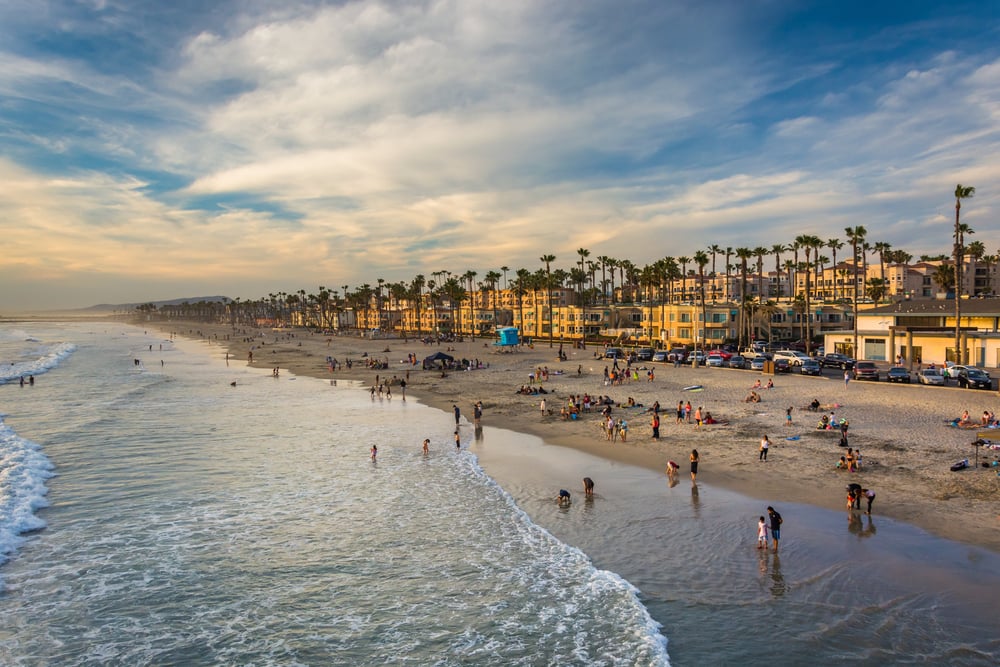 Filing For Divorce in San Diego County
1

Filing and Serving the Divorce Petition

To proceed with a divorce, you must complete and file a Petition for Dissolution of Marriage and several other required forms. On the petition, be sure to cite reasons for the divorce you'd like to address throughout the process. Once complete, you'll need to serve the other party.

2

Requesting Temporary Court Orders

After the forms have been filed, a party can file a request with the Court for "temporary orders" for attorney fees, child custody, child support, and spousal support. These orders remain in effect until the parties come to another agreement or until the parties' Judgement for Dissolution is entered by the court.

3

Exchanging Information & Conducting Discovery

As part of the divorce process, both parties are required to exchange financial information in the form of Preliminary Declarations of Disclosure. These disclosures outline all assets, debts, and include documentation like bank statements, car titles, tax returns, and other financial documents, allowing parties to more easily negotiate and proceed toward settlement.

4

Mediation & Collaboration

Although many people think all legal matters proceed to trial, that is not the case. Many couples agree to proceed through mediation, collaboration, or settlement negotiations to finalize their divorce and receive a Judgment for Dissolution.

5

Trial

If parties can't settle, they proceed to trial. Going to trial can be overwhelming and time-consuming, but having a skilled attorney by your side can make all the difference. Family law specialists, like our attorneys at Cage & Miles, are skilled in preparing for trial, compiling evidence, and crafting arguments to set forth your position based on the proof you can provide.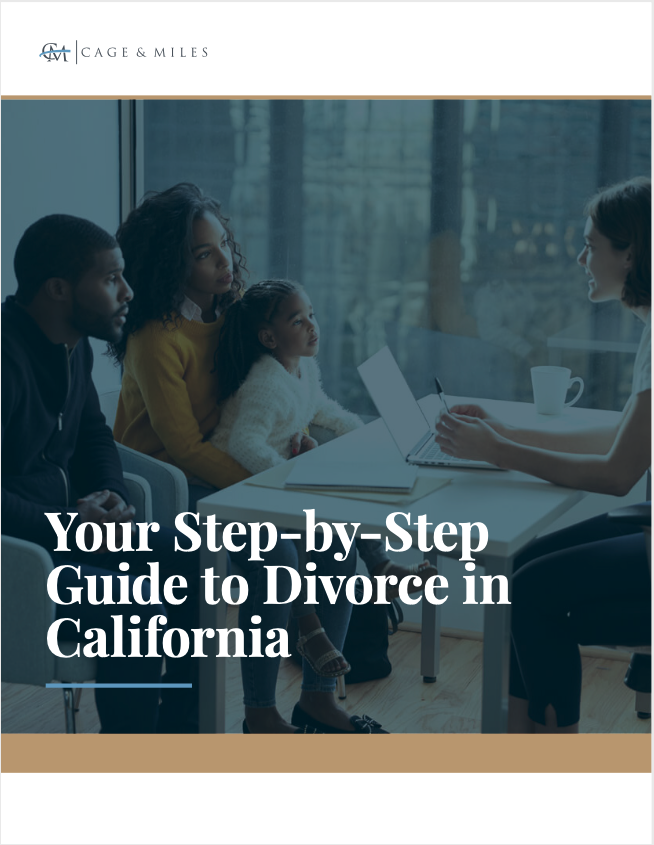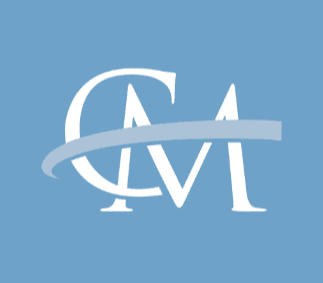 Cage & Miles: San Diego Family Lawyers
Cage & Miles is an elite and esteemed family law firm serving all of San Diego County that's on a mission to advocate for our clients, every step of the way. With our extensive track record of success and our relationship-first approach, our team of skilled divorce attorneys in San Diego guide clients and keep their best interests in mind to allow them to find clarity and peace of mind, so they can focus forward.
Military Divorce Lawyers in San Diego
Divorce is complicated for all couples—but incredibly so for military couples who face additional challenges. In addition to state and federal laws, military regulations can govern certain aspects of these cases, adding an extra layer of complexity.
The Servicemembers Civil Relief Act (SCRA) helps protect the rights of active-duty military personnel, allowing them to postpone divorce proceedings when they are unavailable to protect their best interests, like in the case of deployment. Experienced military divorce attorneys can help you navigate these rules and regulations to determine what is best for you.
Because of the large San Diego military community and former service members at our firm, the attorneys at Cage & Miles have years of experience navigating complex military divorce issues.
With expertise across a wide variety of legal issues like divorce, child support and custody, domestic violence, and mediation, our San Diego lawyers will partner with you to not only determine the right path forward, but also help you arrive at your desired outcome.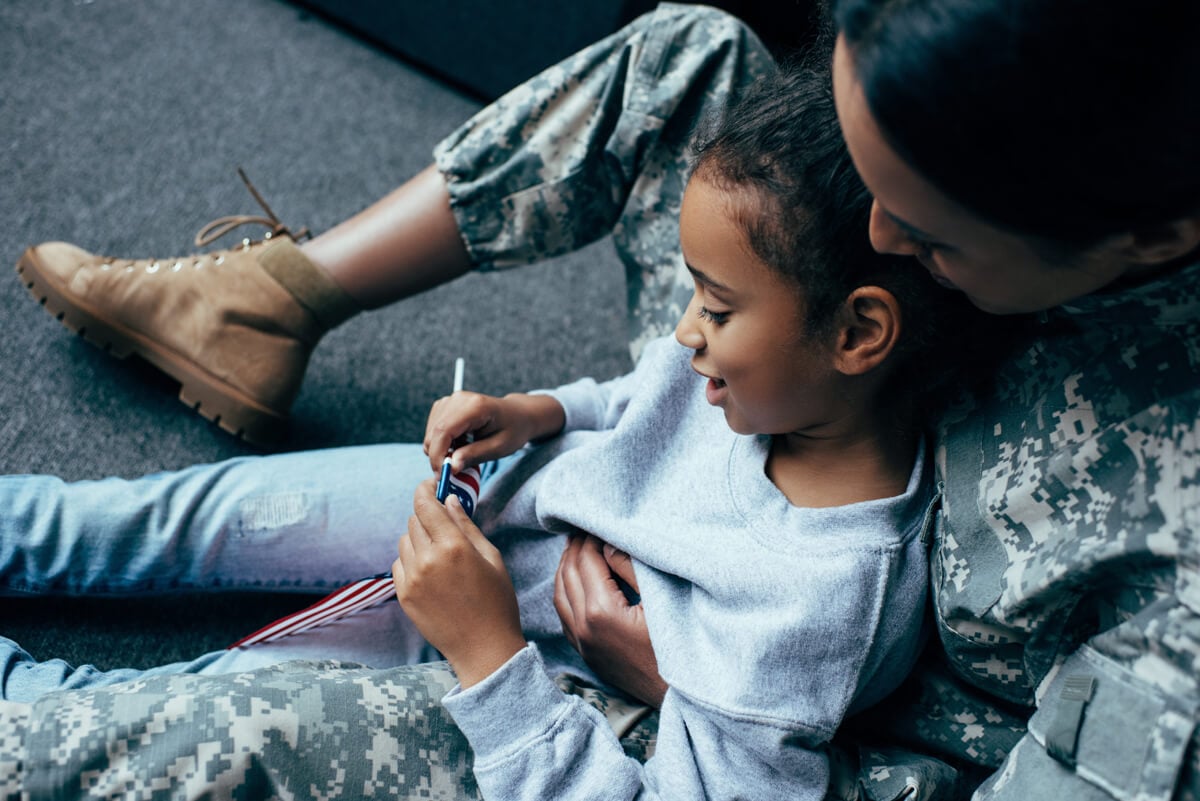 FAQs About Divorce in San Diego County:
Q: I want to get divorced. What should I do first?
Q: How should I choose a family law attorney?
Q: What should I know about divorce in San Diego?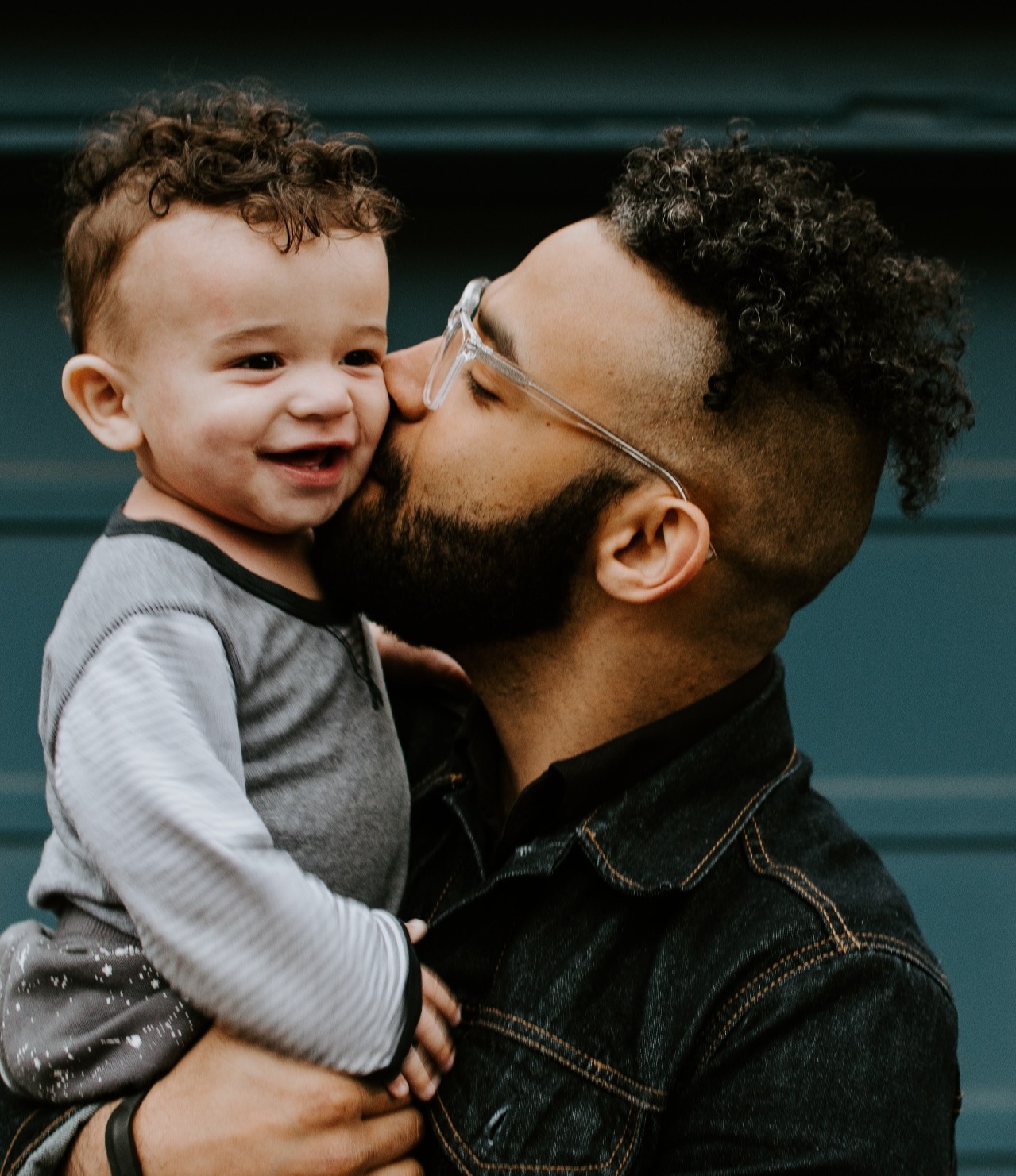 | September 12, 2023
Since 2006, Joe Jonas has been a household name as the lead singer of the pop-rock boy band, The Jonas Brothers. A few years later, Sophie Turner..