In any divorce proceedings or other family law matter to be decided in a California court, evidence will need to be presented by both sides in support of their arguments regarding the issues. In divorce cases, these issues can range from child custody battles and visitation to spousal support and how certain marital assets should be divided between the spouses.
The evidence that you present to a judge can be presented in various ways, from documents to a third party eyewitness account, photos, emails, and more. As text messaging has become a common and easy way to communicate, these personal electronic communications have become another form of evidence that can be used in a divorce hearing.
Text messaging has become the norm for most people. In the case of divorcing couples where tensions may run high, it is a recommended form of communication.
By sending a text message as opposed to placing a phone call, it can help couples avoid the possibility of conflict and animosity that could be simmering just below the surface. This is especially true for divorcing parents who may have to communicate daily about arrangements and issues concerning their children.
Text messages are brief, to the point, and can be a form of communication devoid of emotion. They can provide a record of arrangements made, emergencies handled, and a parent's behavior in regard to meeting his or her child-caring obligations.
They can also reveal evidence indicating that a restraining order is needed, that a parent refused to turn over a child for a scheduled visitation, or that he or she is earning more income than has been stated. If you suddenly engage in a heated exchange with your spouse about any aspect of your divorce case, the children, secret lovers, threatening messages, or more, those text messages could come back to haunt you in family courts.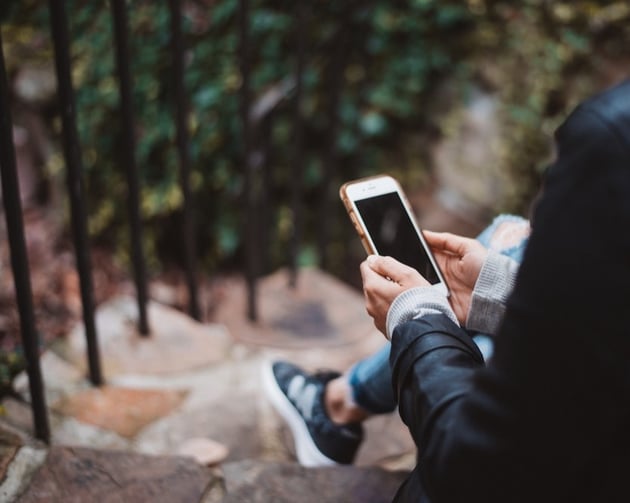 Can Text Messages Be Presented In Court?
Private text messages between you and your spouse that are relevant to your divorce issues are generally admissible in family court. For that reason, you should have a system for saving text messages that you believe are pertinent to your case. Any messages from other parties may not be admissible, as they will generally fall under the category of "hearsay."
Furthermore, under California's no-fault divorce process, the court is not interested in the matter of fault or the misconduct you believed led to the breakdown of your marriage. Judges are only interested in evidence that will help them render a fair decision about dividing property, parenting plans, child support, and other divorce matters.
Therefore, texts that relate to these issues would be valuable. Do you have incriminating text messages that prove that your spouse has engaged in negative actions such as harassment, acts of family violence, child neglect, alcohol or drug abuse, or hiding assets from the court? Perhaps you have other messages showing that the other spouse refused to return a child or to honor your visitation rights.
Get Dedicated Legal Support from Cage & Miles
Text message evidence is a matter that can be used for and against you based on its content. For these reasons, it is best remain extremely careful and to keep your texts simple and to the point. If more detail or explanation is needed to handle a matter, use email or other personal electronic communications instead for clarity.
Even with guidelines such as these, you may have concerns about how to deal with your spouse while a divorce is pending. For straightforward legal help, you can turn to the divorce attorneys at Cage & Miles. Our firm has been helping clients throughout greater San Diego for years resulting in a well-earned reputation for competence and integrity.
Need help? Call us at (858) 943-2060 to arrange for a free 30-minute consultation today.