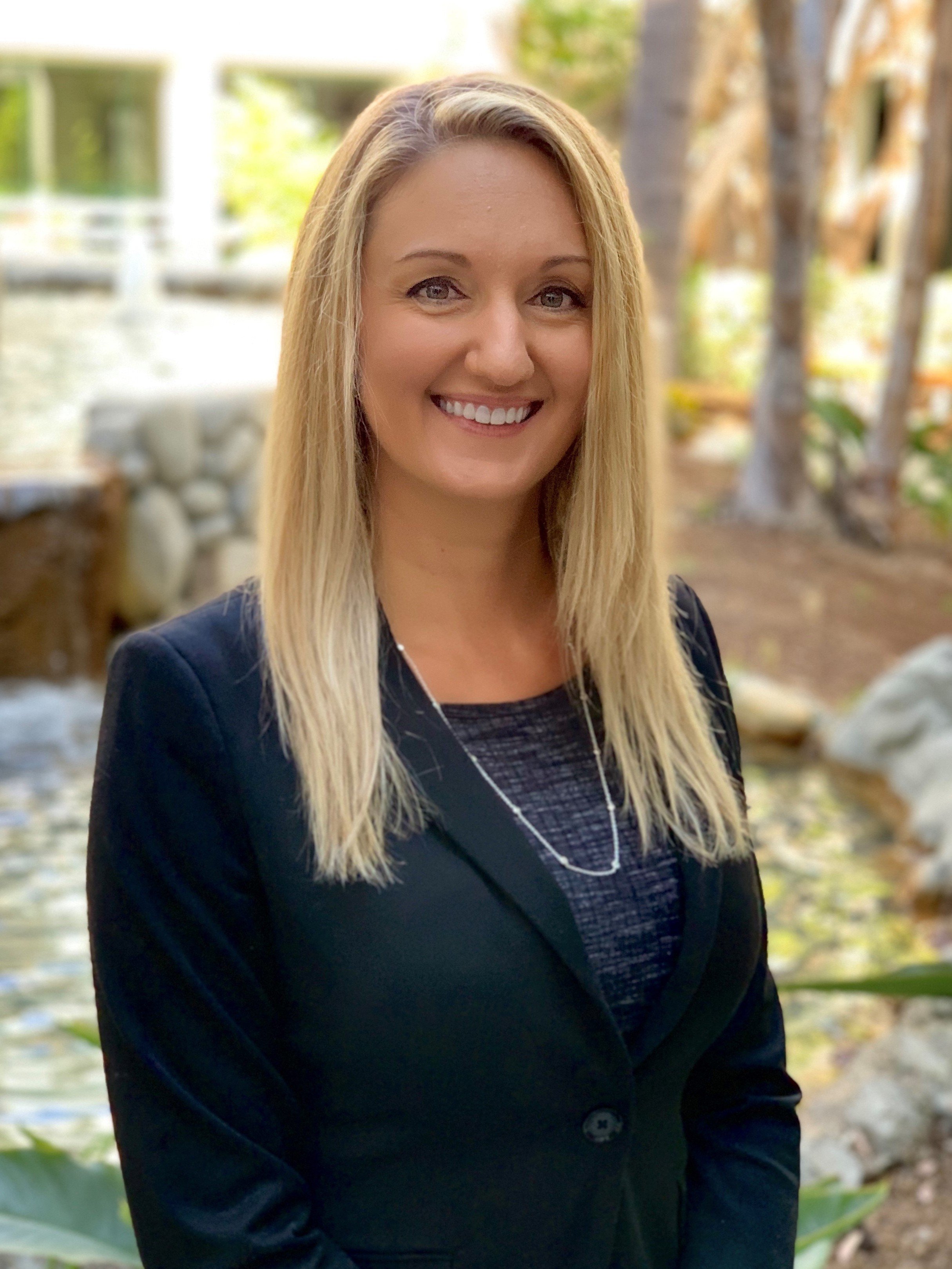 Experience & Education
Jamie Learakos learned at a young age that a good work ethic makes a successful person. She understands the importance of quality service and teamwork for her clients, each of whom gets customized representation at Cage & Miles. She has an innate ability to explain complex legal issues in a clear and authoritative way, which empowers her clients in and out of court.
Jamie grew up in the heart of Orange County, California, just minutes from Disneyland and Anaheim Angels' Stadium. She spent her childhood playing sports in her community, such as basketball, softball and even Taekwondo. Jamie spent her childhood summers working at her family's restaurant, Katella Grill, which was established by her grandfather, and is still owned and operated by her family to this day.
Immediately upon graduating from high school, she attended Loyola Marymount University in Los Angeles, where she completed her undergraduate curriculum in just three and a half years. She subsequently moved to San Diego to attend law school, and is establishing a career in both the San Diego and Orange County communities.
Areas of Specialization
Jamie is in her eighth year working in family law, first as an intern while in law school, then as a law clerk upon graduation, and since passing the bar in 2013 has worked exclusively in Family Law for clients all throughout Southern California. She has represented clients in almost all types of Family Law cases including, divorce, child custody/visitation, child support, spousal support, asset division, step-parent adoptions, and domestic violence restraining orders.
In The Community
Jamie is recently married to a wonderful and successful personal injury attorney in San Diego County. Outside of the office, Jamie enjoys cooking and traveling whenever she gets the chance. She enjoys spending time with her family and visiting with her grandmother, who is 93 years young. She also enjoys the labor-intensive hobby of gardening, although she will admit that she does not possess the greenest of thumbs.
Contact Cage & Miles here: