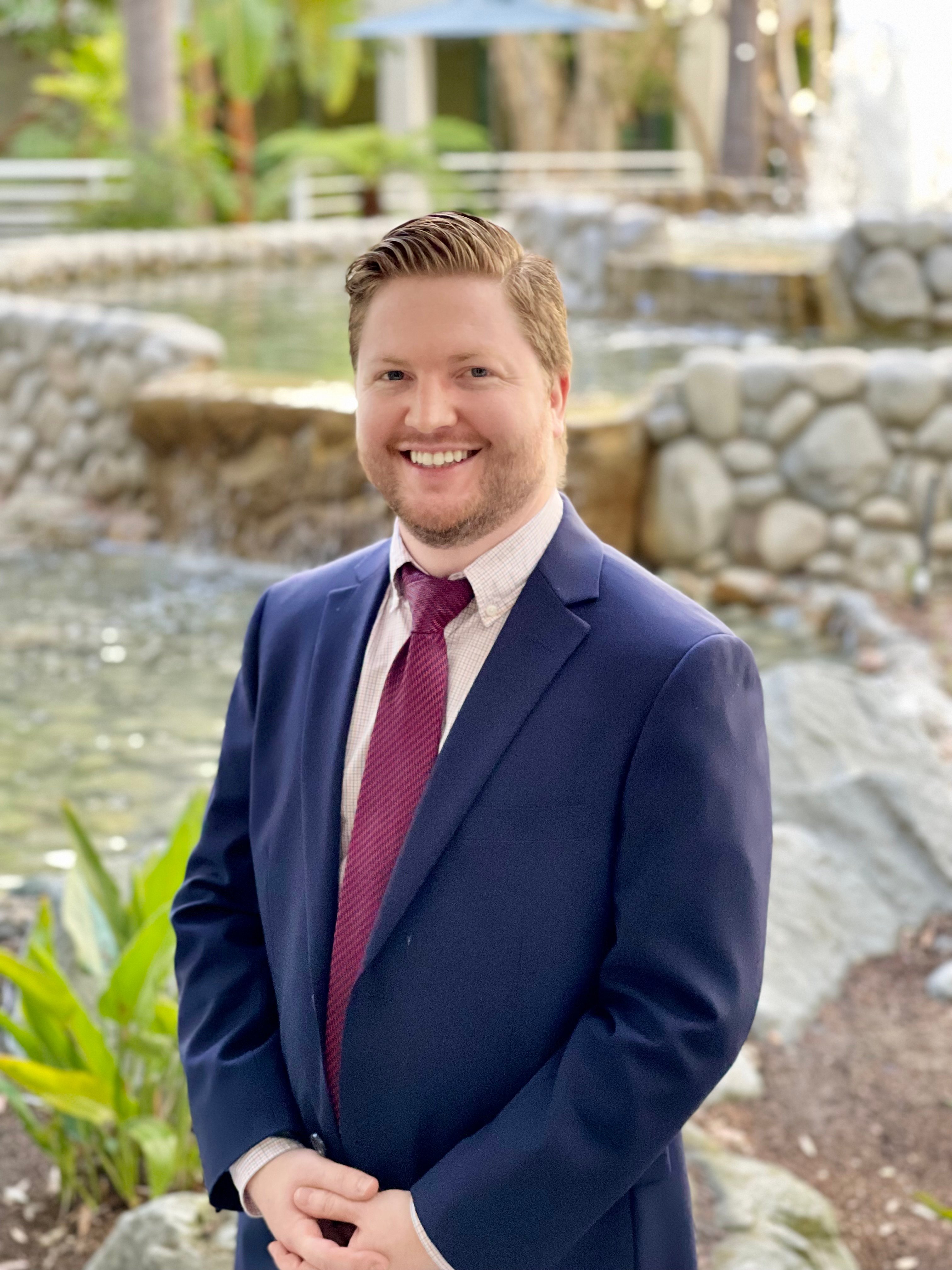 Experience & Education
Mr. Goulet attended the University of San Diego School of Law and obtained his Juris Doctorate in May of 2018. While at USD Law, Mr. Goulet earned a Certified Mediator Certificate in January of 2018.
Prior to graduating from USD Law, Mr. Goulet received his Bachelor's degree in English-Literature from Arizona State University in 2013, where he graduated in three and a half years. Before beginning work at Cage & Miles, Mr. Goulet clerked for a family law firm in San Diego, where he gained valuable experience in legal research and drafting Points & Authorities. He also interned with the Family Law Facilitator's Office in San Diego's Central Courthouse, where he spent a significant amount of time interacting with self-represented litigants and drafting Judicial Council Forms.
Areas of Specialization
In September of 2018—just two months after completing the July 2018 California Bar Exam--Mr. Goulet began his tenure at Cage & Miles as a post-bar law clerk. After passing the California Bar Exam and being sworn in by the Honorable Harry Powazek, Mr. Goulet has become a valuable member of the Cage & Miles team. He has gained a great deal of experience in discovery, trial preparation, mandatory settlement conference preparation, domestic violence restraining orders, child custody disputes, community property division, child support and spousal support.
Additionally, Mr. Goulet has worked closely alongside other domestic violence lawyers within the firm to hone the skills necessary to take on such sensitive matters. Now, Mr. Goulet has continued to develop his skills in attorney-client relations, establishing himself as a go-to domestic violence lawyer within the firm for clients who require devoted, personal attention to get through the rigors of a domestic violence restraining order as well as other family law issues.
In The Community
Mr. Goulet was born and raised in San Diego before spending time in Las Vegas, Nevada and Scottsdale, Arizona. In his free time, Mr. Goulet enjoys attending concerts and sporting events.
Contact Cage & Miles here: