California Collaborative Divorce Lawyers
Using Collaborative Law To Find Optimal Solutions
Alternative Dispute Resolution for a Collaborative Divorce
In California, you have many options available when you are facing a family law matter. Beginning a divorce, separation, or parentage case in a collaborative process often sets a more positive tone at the outset and puts both parties on the same page setting combined goals. The collaborative divorce process is most useful for couples who have complex legal issues, significant financial holdings and/or parenting issues. Collaborative divorce is a type of alternative dispute resolution (ADR) that is recognized for fostering a team approach while addressing difficult issues. Elizabeth Brown, CLS-F—one of our skilled collaborative divorce attorneys at Cage & Miles—has successfully represented women and men in alternative dispute resolutions for years. You can depend on us to identify collaborative legal solutions that promote your family's well-being.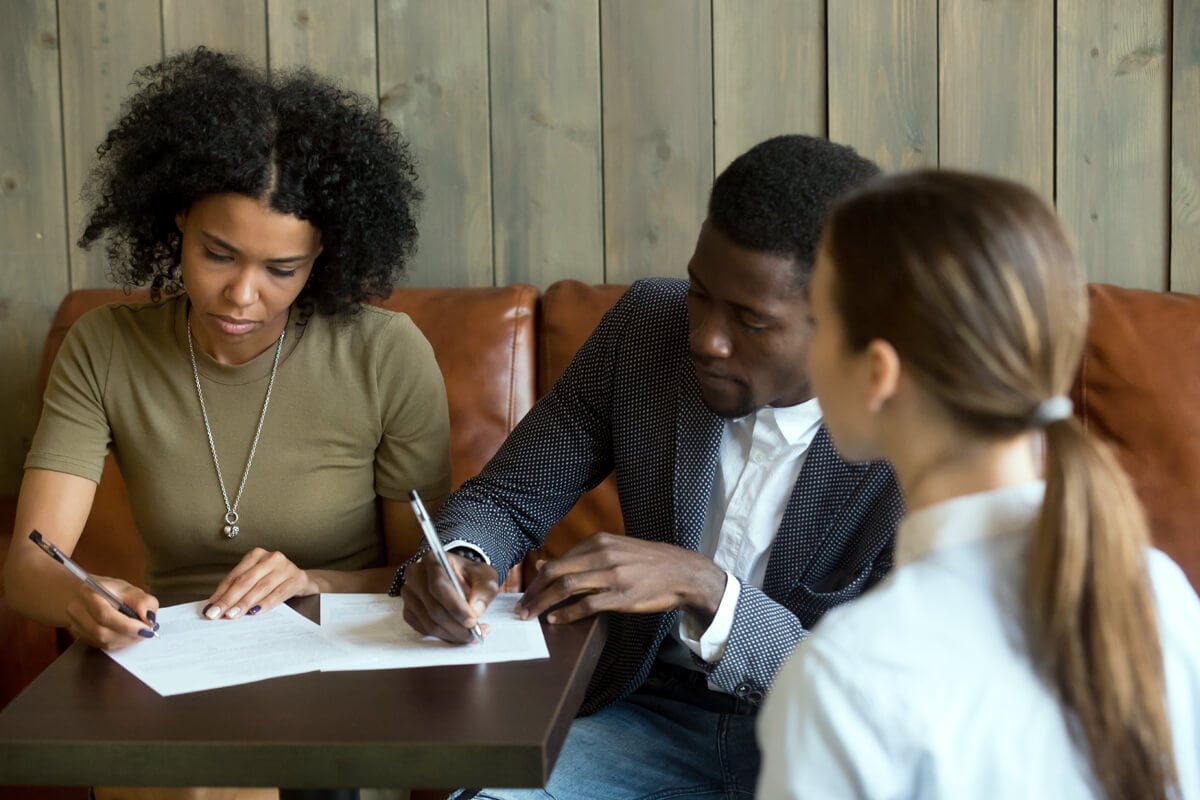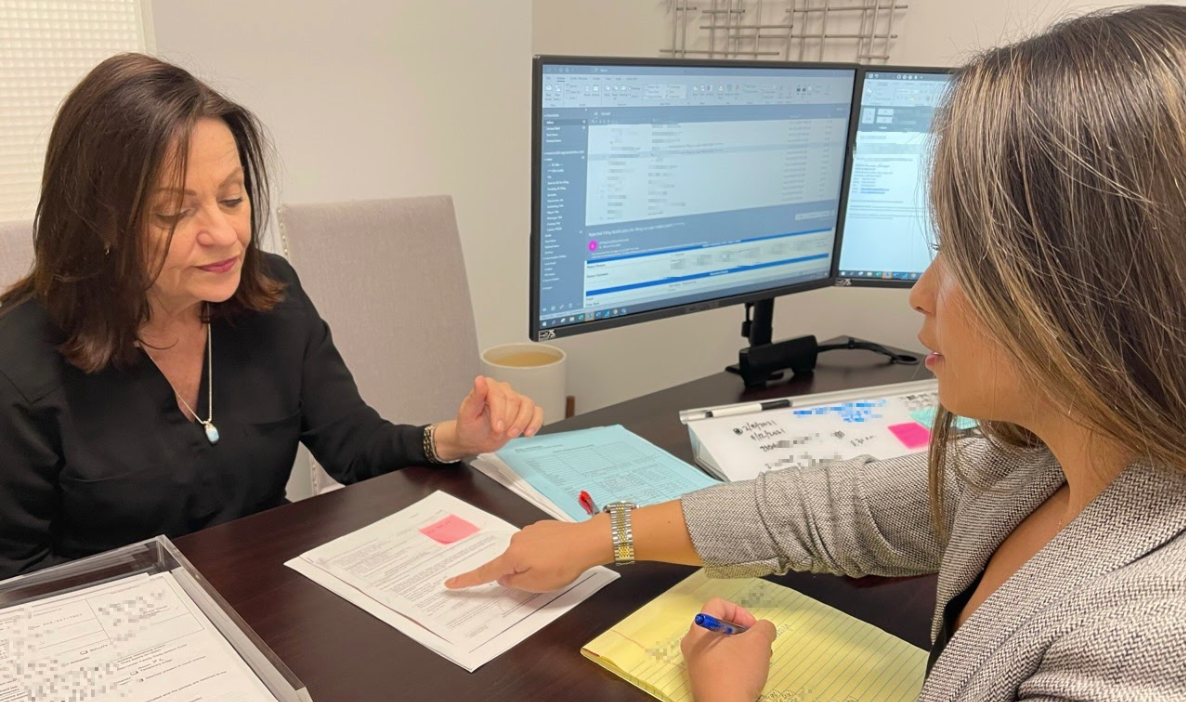 What Is Collaborative Law?
Collaborative law is highly structured, with a process for resolving all of the many issues of divorce in a streamlined, efficient way. By using a collaborative divorce attorney to set expectations, resolve conflict and find solutions, the process is completely out of court and confidential. That being said, collaborative practice is a conflict resolution process, not a conflict avoidance process. Collaborative divorce is still hard. All of the support and guidance of a collaborative divorce lawyer and the rest of the team will not make it painless. It will, however, make your collaborative divorce effective, with durable agreements and the best interests of the children firmly in the forefront.
Why People are Choosing Collaborative Divorce
Communications made during the collaborative divorce process will remain confidential. Each member of the team has a role that supports the parties and stays centered on shared goals created by the parties. Your professional collaborative divorce team will not solve your disagreements for you (act as a judge). Instead, final decisions are the parties' own responsibility, with the guidance and input of the professional team – you become the final decision-maker.
FAQ
Q: What's the advantage of choosing alternative dispute resolution for my divorce?


A: Throughout the collaborative divorce process, the emphasis is on each person's interests more than their positions. The added benefit here is that each person has his/her own collaborative divorce lawyer guiding them and providing needed legal information, with the shared goal of finding solutions that bring value to all involved, rather than arguing for one position. Further, with the assistance of a mental health coach, communication is improved so that a focus on real-life impacts of your legal, parenting, and financial decisions come to the forefront. The outcome in a collaborative divorce often reflects other interests that a court would not consider, such as certain tax implications, cash flow concerns, and family relationships. The parties control the outcome and work to create value for all involved, including children and grandchildren.
FAQ
Q: Who is involved in the collaborative process?


A: You build a team of collaboratively trained professionals to help the parties plan for information gathering, set shared expectations and goals, and work through the collaborative divorce process. A team will be assembled based on the participants' needs, which can include attorneys, communication coaches, child specialists, financial specialists and other professionals as needed.
FAQ
Q: Is there a strict procedure for the process of collaborative divorce?


A: The collaborative divorce process most often begins before the filing of any court paperwork. The collaborative divorce process emphasized creative problem solving and the Mission Statement created by the parties with the help of their mental health coaches, creates the center of the process to assist each party in knowing why they are there and how they want to move forward. It is not a practice driven by court deadlines. The parties work together with open communication to gather and share information with the help of the professionals to reach a resolution rooted in shared goals.
| September 12, 2023
Since 2006, Joe Jonas has been a household name as the lead singer of the pop-rock boy band, The Jonas Brothers. A few years later, Sophie Turner..
"In the middle of a crisis, like a divorce where you need a lawyer, you need someone who can help you make sense of just about everything. Michele and Liz are an incredible team. They focus on your goals and what you want (they like to point out "it is your life, and when we are gone you have to be happy with this"). They lay out the process and expectations very clearly. They work well with support counsel and outside specialists. You expect your lawyers to be good at the law – it was a wonderful experience to find two people who also have great compassion and sensitivity to what you are going through. They care and it shows in how they and their staff treat you from the first meeting to the last. I highly recommend Michele Lowenstein and Liz Brown."
-
Former clients share their experience
"Divorce can be a terribly stressful experience. It can be compounded by a lack of timely response. I did not feel the delays, in this case, had anything to do with this team. This group of professionals kept me on task with my requirements and filed the necessary documents with the court in an expedient manner. I always knew what was expected of me. It is important to find an attorney that you are comfortable with and that you trust to take care of you. They need to respond to you and others involved in your case in a timely manner. I am so thankful that I found Michele and the whole group!"
-
Former clients share their experience
Get a 30-Minute, Free Consultation
Contact us today for a confidential, introductory conversation with our Client Intake Specialist. We'll talk with you about your unique family law matter, and match you with an attorney who is best suited to handle the particular issues in your case, so we can help you take the next step forward - no strings attached.